HISTORY ALIVE! LANESBORO POP-UP PLAYS
After seasons 2015 and 2016 of very successful Pop-up Plays,  non-profit group History Alive! Lanesboro was born in December 2016 in Lanesboro, Minnesota to keep the tradition going! Next Pop-up Plays will be two weekends: September 23/24 and 30/Oct.1, 2017. Tours at 1 and 3 pm each day. Begins at Sons of Norway Lodge,  108 Parkway Ave. South. Free with suggested donation. Written, directed by Jane Peck.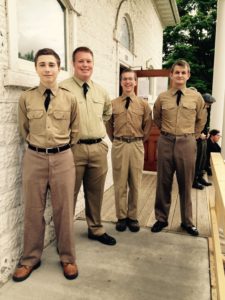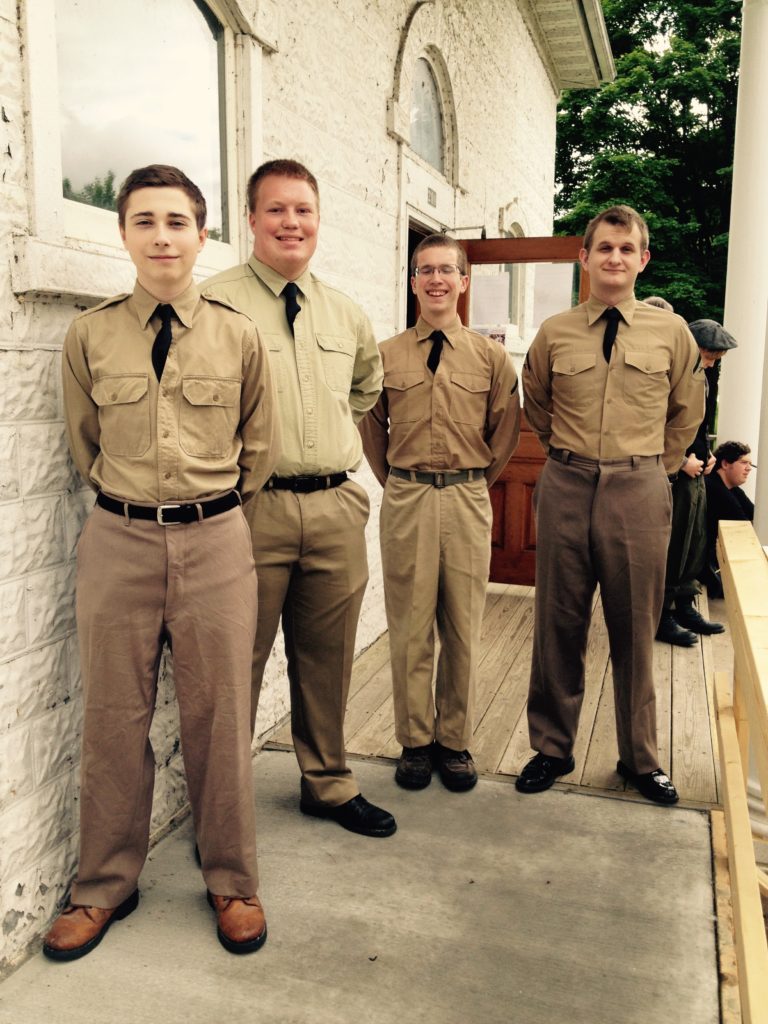 Civilian Conservation Corps arrives Lanesboro 1934 to save our farmland. Second from left is Jared Troendle, great-grandson of CCC recruit and resident of former CCC site. 2016
Our mission is to present original Lanesboro area history programs through the arts: acting, storytelling, dance, music, and writing.  We hope to foster community identity and the understanding of American small town heritage.
Pop-up Plays are a set of scenes based on original scripts with music and dance and set outdoors in historic sites of Lanesboro. Audiences are led on a walking tour where they experience the 28 characters that once inhabited our town!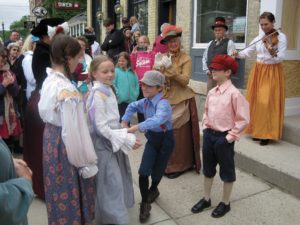 1880 scene: Henrietta Henry (with feather hat), Doc Powell (black hat with red band) Children dancing: Julius Nelson, Arthur French, Maud Bergey, Mathilde Helland. (and tour audience) 2015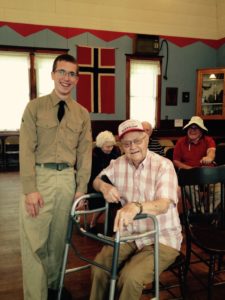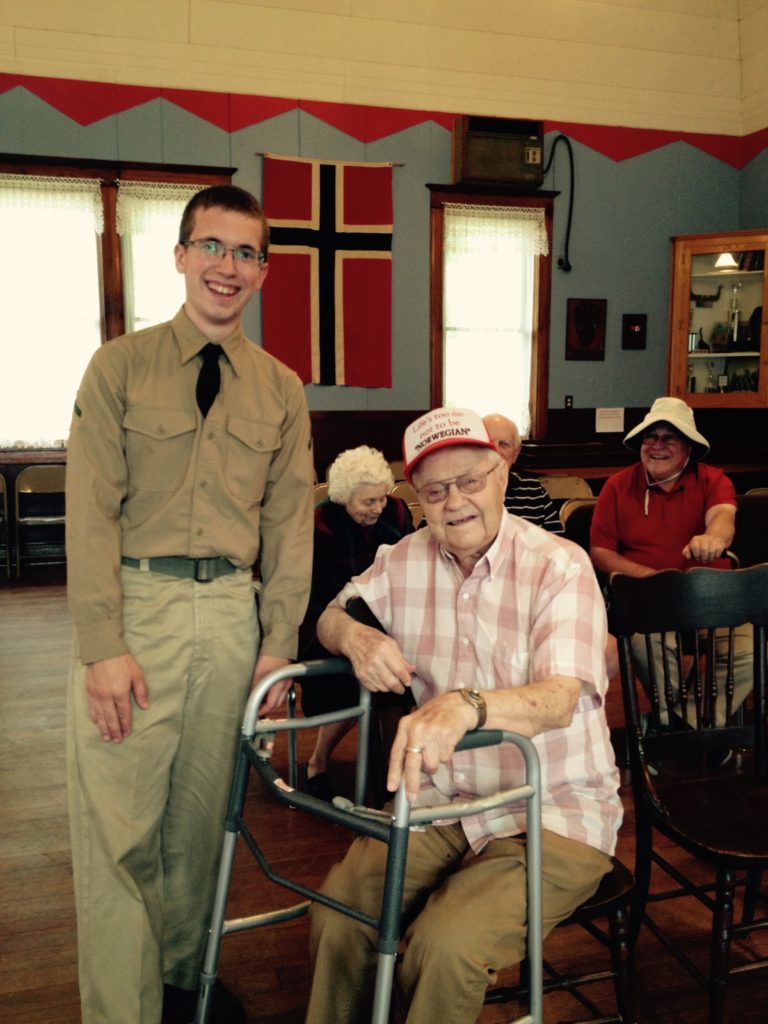 Actor Bob Olson meets real CCC recruit Bob Olson (seated.) 2016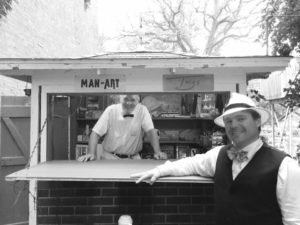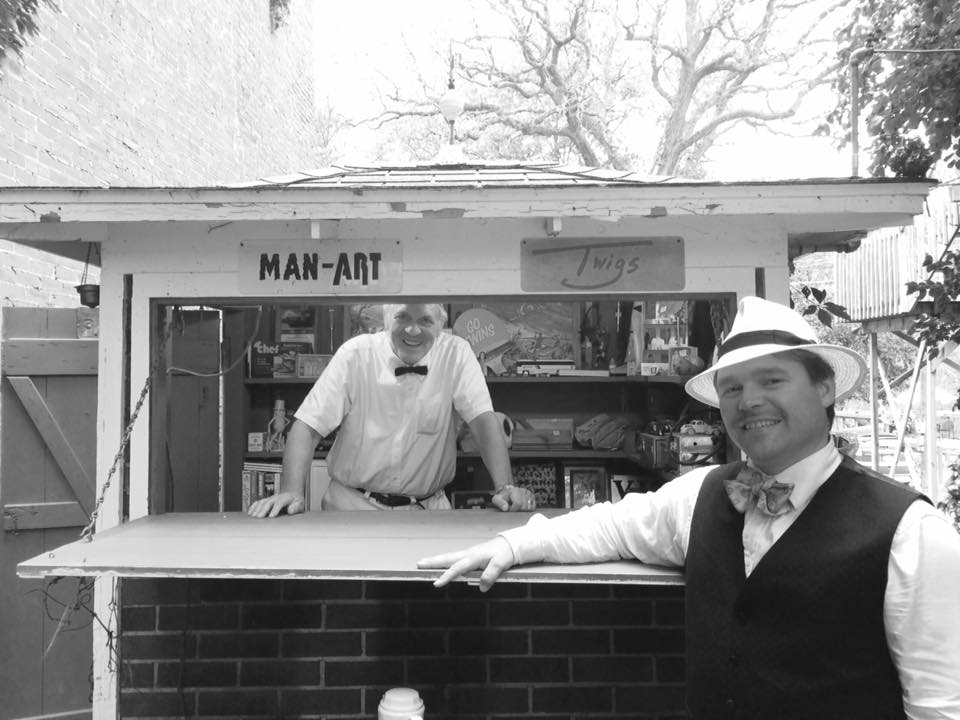 Ken DeVilliers, marathoner and musician at Hank Langlie's Cafe 1934. 2016.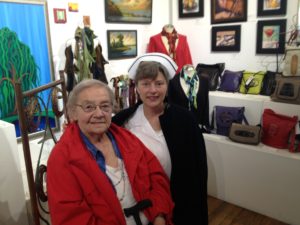 Actor Nurse Helen Kalis (R) meets real nurse Helen Kalis Flattum (L). 2015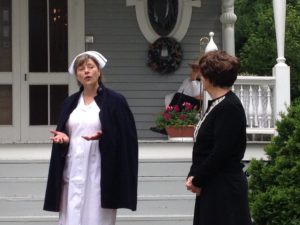 Nurse Helen Kalis tells of polio at the 1950s hospital. 2015.